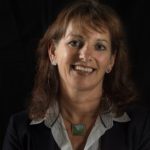 Checker
Occupation:
freelance interpreter and translator
Country of residence:
Spain
Field of expertise:
see above
Other proficient languages:
English
Accepted types of document:
Technical document
Literary work
Scientific publication
Academic Production
Specialized publication
Other
About me
---
Professional conference interpreter-translator with more than 20 years of experience. I have collaborated in more than 990 events (10,330 h simultaneous, 4,965 h consecutive). I have translated more than 120,000 pages. I also provide Remote Interpreting and Over the Phone Interpreting (Certified in several platforms). My motto is: "love what you do, do what you love". My job is my passion. In my free time I practice sports and also officiate as a Triathlon Technical Official. I am very demanding and always try to do my best. I think I have come to this world to help people communicate. Although perfection does not exist, it is my ultimate goal. Available 24/7 to work in Spain and abroad.